Frequently asked questions
1. Do you give discounts?
---
Yes! As Police Station Agents we give generous discounts if you pay by Bank Transfer. As your Police Station Agent we give you a whopping 15% discount if you pay by Bank Transfer within 7 days. We give 10% discount if you pay by Bank Transfer within 30 days. Police station agent - Police station agents and police station representatives that you can trust!
---
2. Do you cover every Kent Police Station?
---
Yes! At the time of writing we cover every Kent Police Station both where clients are arrested and also for voluntary interviews. We also cover Customs and Excise in Dover and every non-custodial centre as well. We also cover DWP interviews and where interviews are arranged in clients homes as well. If you are a member of the public we can put you in touch with a Criminal Solicitor who can represent you free of charge at the police station and possibly take your case on as well. Police station agent - Police station agents and police sation representatives you can trust.
---
3. Do you cover other police stations as well?
---
Yes ! We regulary cover South East London police stations such as Plumstead, Bromley and Croydon. With a bit of notice we can cover further afield. We have agents who cover other England and Wales Police Stations. Provided we have notice we are willing to travel for pre-booked matters. Please note however you should be aware of the LAA standards which require attendance within 45 mins. for instance whilst we can get an agent to cover your matter in North Essex it simply is not practical for us to travel for 1 and a half hours just to get there and the LAA will query it and ask why you did not require us to instruct a local police station agent on your behalf, We have a sistersite https:www.policestationrepuk.co.uk where you can instruct a police station agent yourself direct. Please note if you instruct a police station agent direct that is a contract between you and the police station agent. We are not responsible for direct instructions. Police station agent - police station agents and representatives you can trust.
---
4. What information do you require when we instruct you?
---
We ask that you send us a copy of the DSCC text by text or email (to prove you are a bonafide criminal practice). We also request that you send us the instructed solicitors details; offoce details and your email address for our report along with confirmation you will pay our invoice within 30 days. Police station agent - police station agents and representatives you can trust
---
5. Will you extend payment terms/credit?
---
Yes. Provided you contact us in advance of instructions. Police station agent - Police station agents and police station represenatives you can trust.
---
6. What information do I get when the matter is finished?
---
You should receivce a full set of agents notes along with a CRM1, CRM2 and a CRM14 onlince declaration form. For Kent matters you will recivce all police station attendance notes in a computerised format. We have our own online computerised accounts package which you will be given access to with your own personal email and login. You will be able to access police station agents police station notes and forms, 24 hours a day, 7 days a week for a lengthy period of time after the matter has concluded. You will also be able to log in and view your account statement and details of invoices at any time.
---
7. Do you issue Vat compliant invoices ?
---
Yes. We are fully registered for VAT. On completion of a matter you will get a fully ompliant VAT invoice which you can use to claim VAT back.
---
8. Do you use a computerised accounts package?
---
Yes we do. You can log in at any time to see the status of your matter, obtain copies of invoices and police station notes, old and new, raise queries, pay online and obtain statements. You will be given your own log in and password sent by email.
---
9. Can you contact the Police on my behalf. I need......? (members of the public)
---
We are nothing to do with the Police. Please call 101 if the matter is non urgent or 999 if an emergency. We are not a department of any UK police force. We suggest you contact the police direct on the numbers above. If you require information about someone in custody we are afraid we cannot get it for you, If the person you are requesting information about is over 18 and has already got a solicitor you should ring the police station and ask the police for details of the solicitor who is representing him or her and contact the solicitor direct. You should be aware that unless and until the solicitors have the permission of the person who has been arrested to talk to you they can tell you nothing. They are bound by legal rules not to tell you anything without the permission of their client. In limited circumstances if the police have arrested someone we can enquire if they require legal representation. They will be asked then if they wish to have a solicitor. If they say no we cannot act. In those circumstances we will be told nothing and can obtain no further information. The person when arrested will have been asked by the police, when arrested if theey want someone informed of their arrest. If they decline to take up this option it is their decision and must be respected.
---
10. I want to work for you. How do I go about it?
---
At the moment we only take on fully accreditted police station representatives or Criminal Solicitors. The nature of our job is that most of our work is at unsocial hours (Evenings and Weekends). We can only consider you if if you are prepared to work at these times. If so please send an email to admin@policestationagent.com
---
11. I want to be a Police Station Rep. How do I go about it?
---
Please look at our sister website https://www.policestationrepuk.co. uk for details
---
12. Do you have a video?
---
Yes.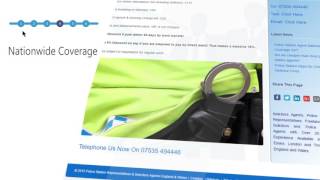 ---
13. Are you anything to do with Policestationrepuk?
---
Yes. That is our sister site. Please see the video.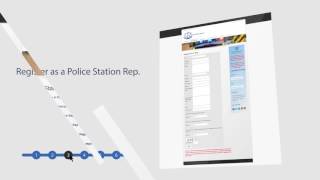 ---
14. Do you undertake Private Work representing Members of the Public?
---
Yes we do! Due to the fact that our founder is a practising solicitor and through his links with Tuckers Solicitors LLP we are now able to represent members of the public at police stations or where they will be interviewed by a Prosecution Agency. We are experts at Business Fraud, Regulatory Prosecutions i.e. Trading Standards, Customs and Excise, Enviromental Agency and other business based prosecution. We undertake such work on a private basis. We can also represent members of the public with regard to criminal offences. Give us a ring!
---
---